We are wished washed
Let us deliver our ultimate customer experience to your fleet !
Who we are.
We are a mobile truck wash company who really cares about your trucks. Wished Washed was founded in 2011 by Joshua & Anthony Maitino, Wished Washed has become one of that fastest growing truck wash companies with over 15 contracts for numerous fleets.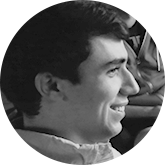 ---
---
1 Our service is mobile, which means we come to you. This will help reduce vehicle down time by allowing your drivers focus on driving and not cleaning. We are able to do weekday and weekend, when your driver is not on the road.
---
2 Wished Washed come prepared with our own water and generator to reduce cost for you. All our products are eco-friendly and we are fully insured and OH&S compliant.
---
3 Wished Washed cleaning staff team take pride in their work, which reflects on our workmanship and reputation. We can guarantee you that we will deliver high quality workmanship every wash.